So lautet das Motto von Foot Locker. Als ich es das 1.Mal las, dachte ich: It Must Be Crazy. 150 Sneaker in einem Monat!? What the hell…. Wer finanziert mir meine Sucht? Im Lotto hatte ich auch nur 2 richtige…
Die 150 "It Must Be February" Sneaker werden in 3 Kategorien unterteilt.
– The Basketball Collection
– The Black & White Collection
– The New York Collection
Irgendwie muss mich der Sneaker – Gott erhört haben und ich hatte das Glück, mir einen Sneaker aus einer der 3 Kategorien aussuchen zu dürfen. Such dir mal EINEN von 150 aus….
Fangen wir mal mit der ersten Kategorie an.
Basketball spiele ich schon länger nicht mehr, also NEXT. Das war ja einfach.
Zweite Kategorie Black & White geht immer, dachte ich. Wobei ich mir in letzter Zeit viele schlichte Sneaker gekauft habe… lassen wir mal die Kategorie noch offen.
Die dritte Kategorie könnte auch The Maddina Collection heissen. Denn NYC und ich sind ganz dicke Freunde. Aber leider sind bei der Auswahl unsere Geschmäcker etwas auseinander gegangen.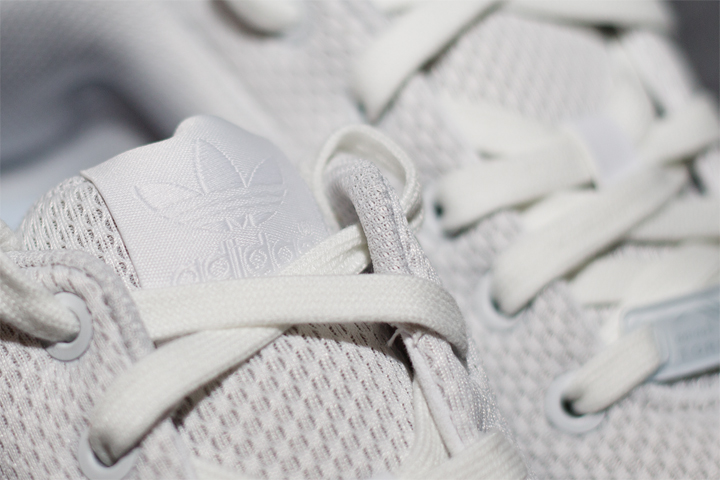 The Shape
Gut, gehen wir wieder zu Black & White.
Ob es das kleine schwarze ist oder wie in meinem Fall der all white Adidas ZX Flux, dass passt immer.
Wenn ich nicht schon in Sneakern geheiratet hätte, wäre der weisse Flux meine Wahl.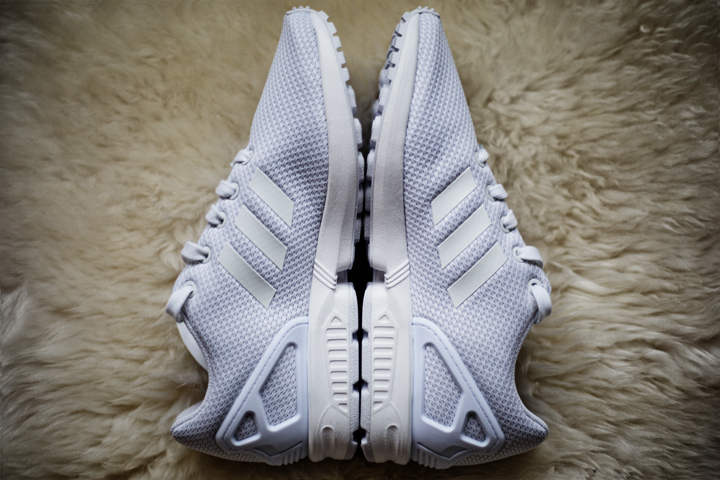 Frisch imprägniert ging es mit der weissen Unschuld auf einen dunklen Parkplatz.
Obwohl ein kalter Wind über den Parkplatz zog, kam durch das Air Mesh nichts durch.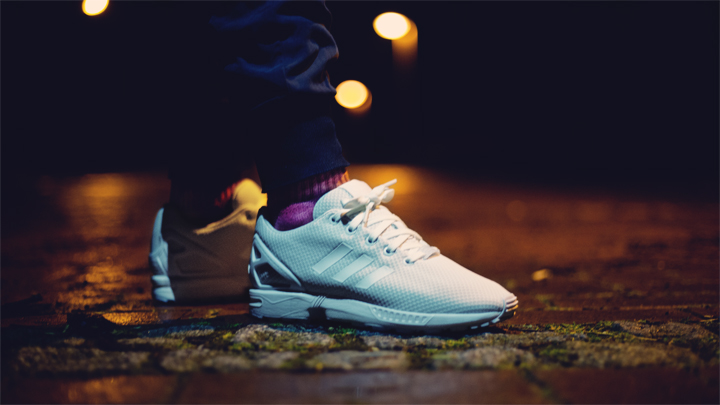 Zu guter Letzt, mein Tipp:
Keep your Kicks always fresh and clean.