Am vergangenen Freitag war mal wieder TonRabbit-Crew Date angesagt. Place To Be: Das Golden Cut in Hamburg. Grund dazu lieferte Julez, Powl und mir niemand Geringeres als unser Kindheits-Idol Jazzy Jeff, der sich dazu entschlossen hatte, Hamburg mal seine Transform-Skratches zu präsentieren.
Wenn der beste Buddy vom "Fresh Prince" Jazzy Jeff extra aus Philadelphia anreist um dem Golden Cut zum 10 jährigem Jubiläum mit einem tighten DJ-Set zu gratulieren, dann kann es sehr gut sein, dass Julez kurzerhand die nächste Bahn nach Hamburg nimmt und Powl es ihm aus Dresden gleichtut.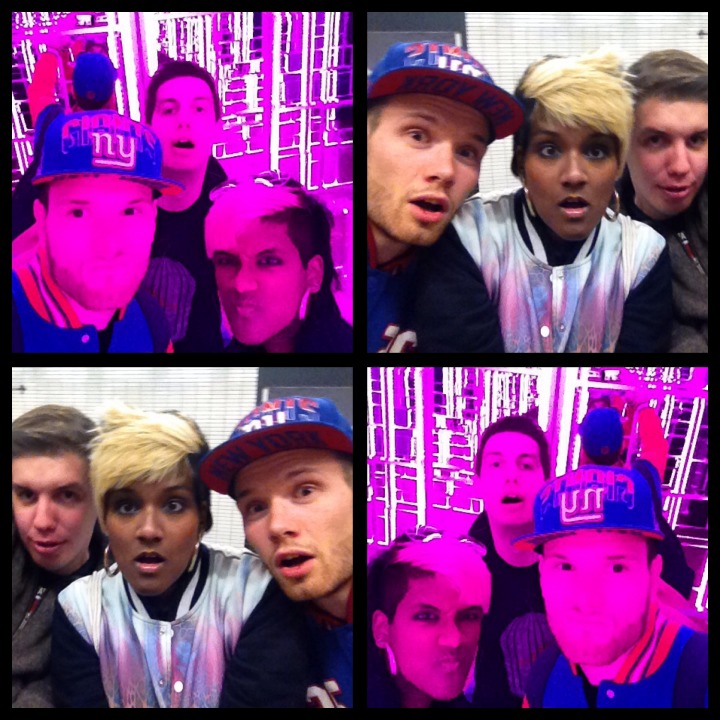 DJ Jazzy Jeff Meets The Golden Cut
Obwohl das Golden Cut keine 400m vom Hauptbahnhof und somit sehr zentral im Herzen von Hamburg liegt, muss ich gestehen, dass es mich nie wirklich dorthin verschlagen hat. Anders an diesen Freitag Abend, wo ich die TonRabbit Jungs eingepackt habe um DJ Jazzy Jeff und 11 weiteren Support DJ's einen Besuch abzustatten. Und die Idee war tatsächlich nicht verkehrt. Klar, der Club war brechend voll und es gab weder Platz zum stehen, noch zum tanzen und man hatte auch das Gefühl, egal wo man sich gerade befand ,dass es unpassend war, da man permanent hin und her geschubst wurde und so manch ein Gast beschossen hat, dass der Durchgang natürlich genau dort ist, wo Du gerade stehst. Aber hey, das hast Du in 9/10 Clubs auch…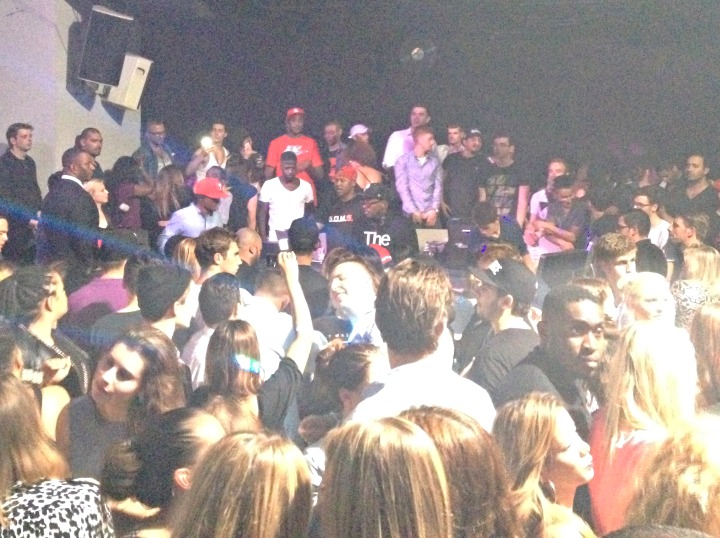 DJ Jazzy Jeff Meets The Golden Cut Party People
Zwischen 01:30 – 03:30 Uhr ließ also "The Magnificent – Jazzy Jeff" die Plattenteller des Golden Cut kreisen und unser kleines "The Fresh Prince" Fan-Herz höher schlagen. Ich meine, wer bitte kommt auf die Idee, den Harlemshake & Beat It von Michael Jackson zu mashuppen? Nennt mir Einen, denn ich kenne Keinen!
DJ Jazzy Jeff Meets The TonRabbit-Crew
Und Dank meines zauberschönen #DJEskei83 Shirt's gab es für die TonRabbit-Crew noch ein Bild gemeinsam mit Jeffrey Allen Townes! Wie Powl schon gesagt hat:
"Mission Childhood Hero Dream Accomplished!" 
DJ Jazzy Jeff | x | Golden Cut Hamburg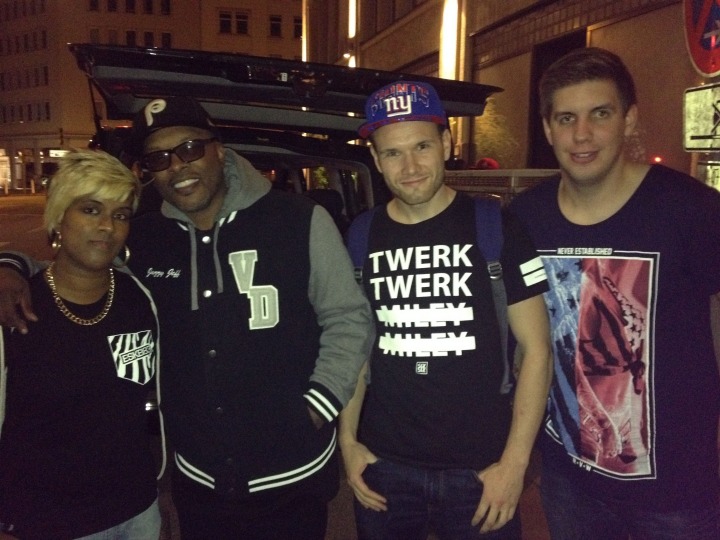 PS:
Was ich dem Golden Cut auf jeden Fall gutheißen muss, ich hatte zunächst Angst, dass ich total Underdressed bin und mit Baggypants & Jordans nicht in den Club komme, aber falsch gedacht! Kam keine Probleme, stattdessen nen Pic mit "The Magnificent"! ;)